A series of advertising shots for the St. Petersburg shoe brand "Sintezia"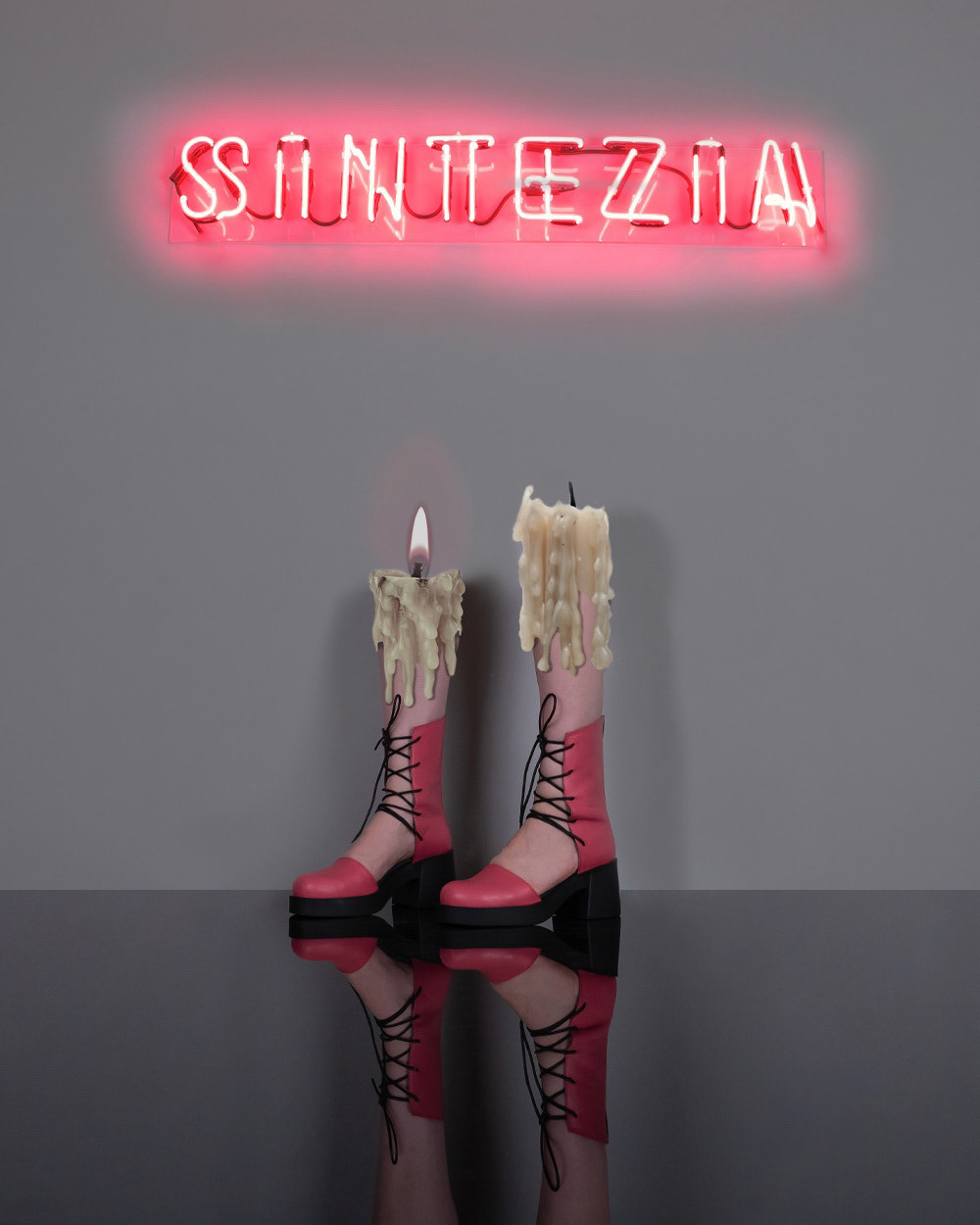 The story of empty, puppet like, cropped legs was born while studying the history of photography. We were inspired by photographer Guy Bourdin, who lived and worked in the United States in the second half of the 20th century.
Guy Bourdin took off many legs, including a series with similar "cuts" of women's legs.
I developed the artist's idea - I made my legs hollow, and from the inside I decorated them in colors suitable in color or plot: khokhloma, plastic, waste recycling icons, lemons and etc.
The photos below show the source code and the final result: